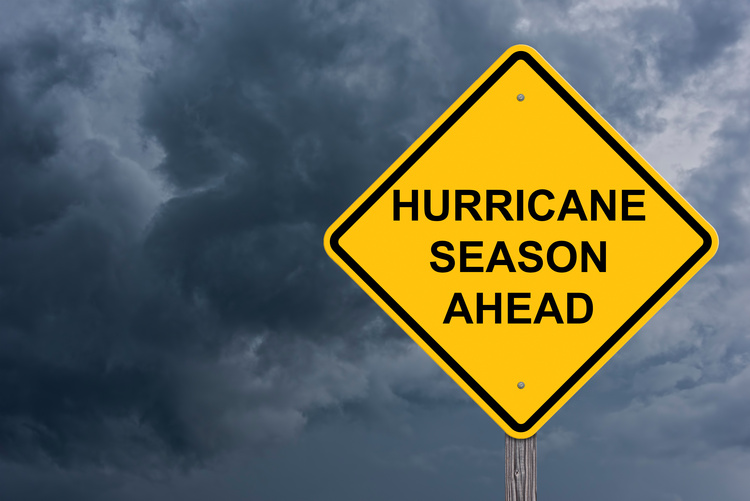 The Atlantic Hurricane Season lasts from June 1st - November 30th and can have a lot of Floridians on edge! After all, hurricanes are dangerous and can cause extensive damage from the storm surges, wind damage, and flooding that can occur. In order to best protect yourself during hurricane season, it's important to be informed and prepared. Here are some steps you can take to make sure you and your family are ready for Hurricane Season 2022.
Meet with your insurance agent to review your policies and make sure you are adequately covered! Find out if you have flood insurance and wind-storm coverage for your home, and comprehensive coverage for any damages to your vehicles.
Make sure you save digital copies of your insurance policies! If a storm causes water damage or forces you to relocate, you will want to have access to electronic copies of your documents. You can easily save them to your email or cloud storage to access when needed.
Build an emergency supply kit. You should include enough food & water to last each family member (& pets!) for at least three days, a radio and flashlight with extra batteries if needed, a first aid kit, and other essentials. Find a comprehensive guide on what to pack here.
Gather the supplies needed to protect your home in the event of a storm. Having sandbags and hurricane shutters ahead of time will be a lifesaver!
Make sure you have a checklist to prepare yourself and your home, as well as a hurricane evacuation plan in place! Be sure to consider the needs of your family, home, and pets. In the stress of the moment, important things can easily be forgotten.
Check out our 2022 Hurricane Preparedness Guide for outlined steps to take before, during, and after a storm, an Emergency Contact List, and more!
While no one wants to have to face the reality of a storm, it is one of the downsides that comes with living in the beautiful state of Florida. It's best to prepare yourself early to give yourself a head start in the event of a storm. As part of your hurricane preparation this season, be sure to contact us!