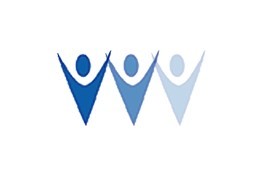 This is clearly an unforeseen time for us all, most of all our local small businesses. Although social distancing and self-quarantining is affecting everyone, small businesses have essentially lost their entire customer base. If we want to come out the other side of all of this as a stronger community, then we need to ensure that we are taking care of the local businesses that have always taken care of us.
The only way to help our local businesses is to rally together and show our support for them in any way that we can. The more support we can show to these small businesses, their owners, and their families, the more that they will realize how much they are truly valued in our community. Now, this is not to say that we should all be going out and shopping all day, or dining all night; we firmly believe that the only way that we will all emerge from this stronger than ever is if we all do our part in minimizing the spread of the Coronavirus. Right now, the best way to do this is to continue upholding the safety measures that you currently have in place, if not adopting more. You can check out our previous blog post for some helpful tips and resources on doing your part to minimize the spread of this virus:
https://www.wreninsuranceagency.com/blog/2020/03/covid-19-protection
If you have a favorite date night spot, then purchase some gift cards and save them for your next date night. If you have a favorite restaurant to take your family out to, then order some gift cards for yourself and your other family friends. If your pantry is stocked with nonperishables, consider ordering grocery items delivered from local shops. Set a plan for one night a week to splurge on some takeout or delivery from a different local restaurant. Perhaps consider bulk buying numerous gift cards to local hotspots and saving them for birthday gifts, teacher appreciation gifts, or even surprise gifts for your significant other or kids. Brevard has the absolute best local restaurants, so let's all commit to showing them some love!
Brevard obviously has so many other amazing local businesses to go along with these eateries. Consider ordering gift cards to one of our local nail salons, massage studios, or coffee shops and plan a future girls' day out. Perhaps order art from a local art gallery or exhibit to hang on that empty wall in your living room that you always swore you'd decorate. Purchase prepay tickets to one of our local play centers, trampoline parks, or outdoor entertainment parks and save them for a sunny (non-virus) day with the kids. Search for local businesses who are selling merchandise online and maybe make a purchase or two (it's never too early to start Christmas shopping…)! Perhaps even pay your routine service providers their usual stipend despite the fact that they are unable to provide you with service right now – such as your dog walker, house cleaner, or lawn maintenance workers – this would take some serious generosity, but it could be the make or break for their business right now. This same concept goes for tips too – tip generously if you can, it truly makes a difference!
You can also seek out online services. Many local businesses are altering the way they normally do business not only to be able to financially support themselves, but to provide us all with services that we need. Many teachers have decided to offer tutoring services online, local gyms are offering to stream some of their usual classes online, and other business services such as financial advisors and mental health professionals are also offering technologically based services.
Let's also not forget our local nonprofits. We have so many agencies in our area that hold a sole purpose of giving back to our community and being there for those who need them the most. The Coronavirus has not only affected these local businesses financially, but also affected their daily functioning as many of them are shelters and safe havens for both animals and people in need. A simple online donation could really help them out, no matter how small.
Another simple way to help out small businesses is to share this information! Encourage your friends to buy some gift cards or order food in for their families. Go leave a google review on your favorite local businesses sharing how amazing they are, and how others should help them out too. Do whatever you can to make a difference for our local small businesses, because they are such a key part of our community and who we are. It's time for all of us to stick together.