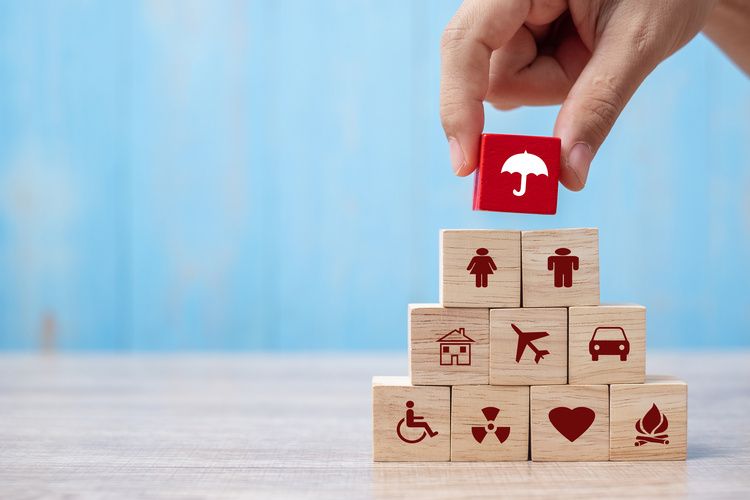 Home and auto insurance policies typically come with a minimal level of liability coverage to pay for things like property damage or bodily injury. But, average coverage levels aren't enough to handle much more than minor structural damages, theft or injuries. What if something more catastrophic happens?
Imagine a couple of these scenarios:
Your spouse has a bad experience at a local restaurant and decides to write a scathing review on the internet. The owner of the restaurant sues for $500,000 in damages suffered from lost income and personal emotional damage. Your insurance liability coverage maxes out at $100,000. How will you pay for the rest?
You host a holiday party and serve alcohol. One of your guests drinks too much and gets in an accident after leaving that severely injures two passengers in an oncoming car. A jury awards the victims and their families $800,000 in damages to be paid by you, since you served the alcohol to the driver.
Your child has friends over for a pool day at the house. One of the kids slips on the pool deck and gets a concussion. Her parents blame you for negligence. You are sued for medical expenses that exceed $150,000.
Nobody wants to think about these types of scenarios, but they do happen unfortunately. For lower-to-moderate income households, uncovered expenses like this would be paid through wage garnishments, liquidated assets and once those run out, the remainder may be written off. However, for those with a higher net worth - those with more assets to take in the case of a lawsuit or hefty medical bills - an umbrella insurance policy may make sense.
This relatively inexpensive insurance addition can protect you from larger, unexpected claims. Without umbrella insurance, you could have your valuable assets seized to pay the overage of what your home or auto policies don't cover (in some cases, this could total hundreds of thousands of dollars - or more!). Essentially, if your existing insurance liability limits don't exceed the value of your assets, purchasing an umbrella insurance policy would be the best way to protect yourself with an added layer of coverage.
Another bonus to umbrella coverage is that it not only covers you but also those family members living in your household, anywhere in the world. Legal defense fees are also paid with this type of policy.
We can help you figure out if umbrella insurance makes sense for you and if so, what level you'll need to cover your asset level. Just call anytime and we'll talk through your options.