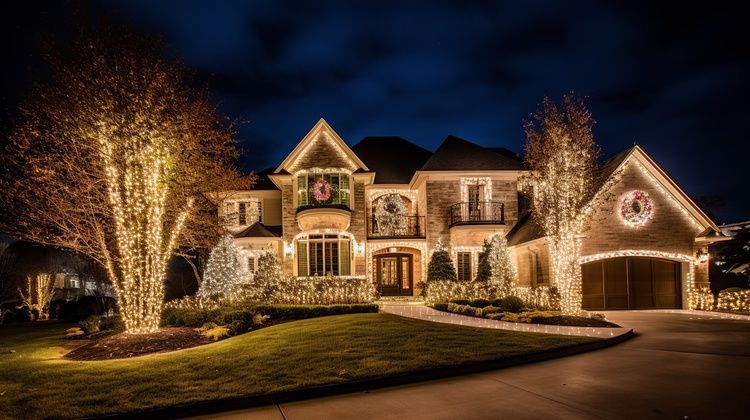 It may seem like an odd time of year to be worried about home insurance claims, but the holidays introduce a whole new variety of possible challenges that could result in an unexpected claim, so it's best to be prepared (or even better, take care to avoid these dangers before they occur!).
Fires: There are a wide number of fire hazards that can present themselves in your home during the holidays. A few tips to keep in mind:
If you light a menorah, be sure to keep it in a place far away from surrounding items that could catch on fire.
Keep your live Christmas tree well watered and in a sturdy base at all times. Also keep it far from lit candles!
Minimize the numbers of extension cords and multi-plug bases used for light strings - plugging as many into their own, dedicated outlets as possible. This will help to avoid fires caused by overloaded circuits.
Use a timer and keep a close eye on foods cooking for longer periods of time, both on your stovetop and in the oven Also, deep frying turkeys indoors or in the garage and not following manufacturers instructions can cause a turkey explosion and set structures on fire as well.
And if your home is damaged by an unexpected fire, you can rest easier knowing your home insurance policy will cover both the structure of your home as well as most of your belongings.
Here are a few other holiday-related items to keep in mind:
Guest Injuries:
Guests to your home can get injured for any number of reasons. Perhaps they over-indulged in alcoholic beverages. Maybe just a simple trip and fall in the driveway. Unstable roof decorations and over-weighted gutters can also fall on guests unexpectedly. Be sure to properly anchor all of your lights and decorations, but know that accidents do happen, even to the most careful homeowners. Regardless of how it happened, it's important to know that your home insurance policy does cover guests injured on your property.
Package Theft:
You're likely having dozens of packages delivered to your home throughout the holiday season. And as you can imagine, package thefts are on the rise toward the end of the year as well. Most items will be covered under your existing home insurance policy, but higher-end items like fine art and jewelry may warrant their own separate policy.
Pet-Related Accidents:
Unfortunately our pets can get a little anxious with all the holiday company circulating throughout the house and "accidents" can happen (bites, scratches, etc.). Keep a close eye on your pets but know that if needed, your policy will likely cover such events.
Now is a great time to touch base with your trusted insurance advisor, before the hectic holiday season gets into full gear. Take a moment to give us a quick call (or post your thoughts on our Facebook page anytime). We'll gladly walk through your holiday plans and help you determine if additional coverages may be worthwhile.
Jessica Zwick is a Wren Personal Lines Team Lead