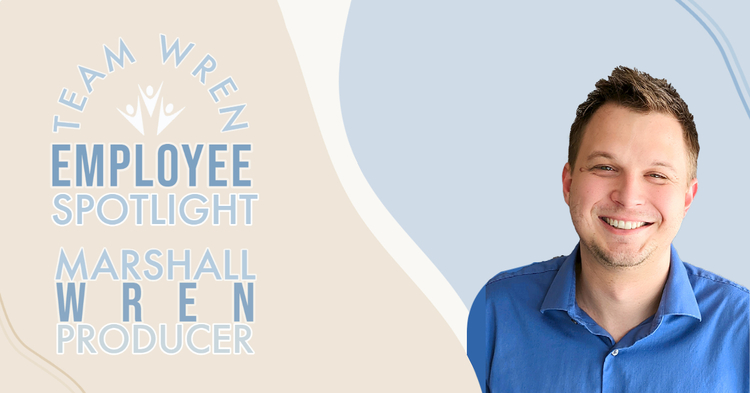 Have you ever wondered what Team Wren is ACTUALLY like? Maybe you've tried to put a face with the name, or perhaps a personality to the voice you've heard on the phone? Team Wren Spotlights allow our clients to do just that, all while getting to know a little more about us! Marshall Wren is a Producer on our Community Association Team, which provides insurance for condominium and homeowner associations all throughout Florida! We asked Marshall a few questions so you can get to know him better.
1. How long have you been at Wren Insurance Agency? - 2 years!
2. Where did you grow up? – Melbourne, FL
3. iPhone or Android? Why? – Android: it does the same thing for cheaper, and is more customizable.
4. Do you have any pets? - No.
5. What do you like about insurance? – Helping people understand a complicated topic and making sure their financial well-being is secure.
6. What do you like to do outside of work? – Play video games & sports
7. What is your favorite color? – Purple
8. What is your favorite local restaurant? - I like a lot of them but they are constantly changing. To go sit down, I would say Hemmingways or Backwater. I like Gyros and More for a quick lunch. Oishii is good for take out hibachi. Mustards Last Stand if you want a cheap bite outside. If you are going for a fancy dinner, Pompano Grill and Djon's Steakhouse are solid. There are so many options!