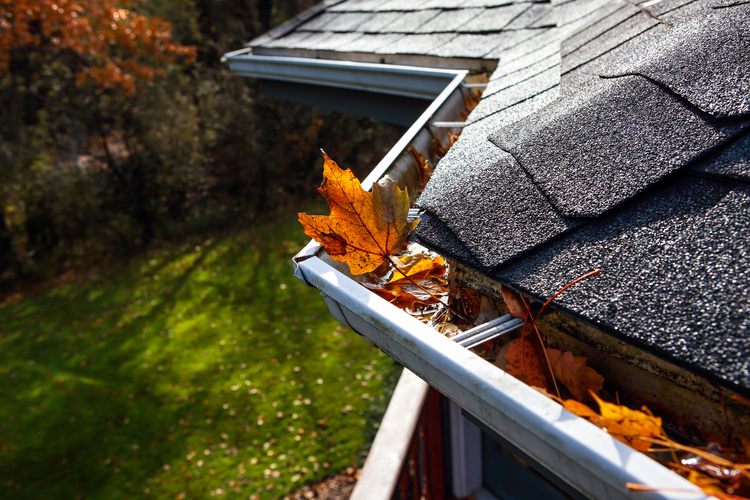 As we head into (slightly) cooler weather, it's a great time to perform a checkup on your home! Did you know that homeowner's insurance policies do not cover maintenance or wear and tear? It is the homeowner's responsibility to make sure their home is being maintained to prevent unnecessary losses. While some people may think maintaining their home is just about how it looks, there is much more to it than that!
Firstly, how is your roof? Do you have any missing shingles or damage from the most recent hurricane? Are your shingles lifting or curling? This may be a sign that your roof needs to be repaired or replaced. If you have recently had your roof replaced, be sure to send an updated Wind Mitigation Inspection to your insurance agent, otherwise you may be missing out on some savings that could be applied to your insurance premium!
Next, how is the exterior of your home looking? If your home has a wood frame with siding, what is the condition of the siding? Over time, wood siding can become susceptible to dry rot and will need to be replaced, sealed, and painted. If you have a stucco exterior on your home, it may crack over time. This can cause unwanted moisture to seep into the walls, leading to mold and mildew forming within. If you see any cracks in your stucco, make sure to get them sealed and painted!
Everyone loves a nice yard with beautiful plants and shady trees, especially living in a tropical place! With the arrival of cooler weather, it's a great time to head outside and prune those plants and trees. The goal is to keep your trees and their limbs away from the roof, which will help with the life expectancy of your roof. Also, take a look at the condition of your trees. If your tree is showing signs of rotting or disease, it could be a hazard to your home, fence or your neighbor's homes!
It's also important to investigate your plumbing system. Water claims are the most common type of loss when it comes to home insurance. Do you know what type of plumbing you have? If not, you can have an inspector come out and take a look for you.
The most common types of plumbing are copper and PVC, with the occasional PEX and Polybutylene plumbing. If you have Polybutylene plumbing, your home was most likely built in the 90's and unfortunately, this type of plumbing has a high rate of loss. For that reason, most insurance companies have deemed Polybutylene plumbing ineligible. If you have this type of plumbing, you may want to consider getting it replaced.
If you have copper or PVC plumbing, even these types of plumbing can corrode over time, causing a pipe to burst or a pinhole leak to form. Even a small leak can leave thousands of dollars of destruction in its path. If you suspect a leak, there are leak detection companies you can call to inspect your plumbing system. You can also check the fixture supply lines to the toilets and sinks to make sure they are not corroded or leaking. Replacing these periodically can help prevent a future water claim on your policy.
With plumbing and water losses comes the hot water heater and air conditioner. Most companies prefer for the hot water heater to be 15 years old or newer. Living in Florida, they tend to rust and can burst at the bottom which can cause flooding in the home. The air conditioner line is also a common loss - if not cleaned out on a regular basis, it can back up and leak into your home causing quite a bit of damage.
When it comes to maintaining your home, it's helpful to know what to look for! And with the weather cooling down, it's the perfect temperature to spend some time inspecting your home inside and out. If you have any questions, be sure to contact us! We are always here for you.