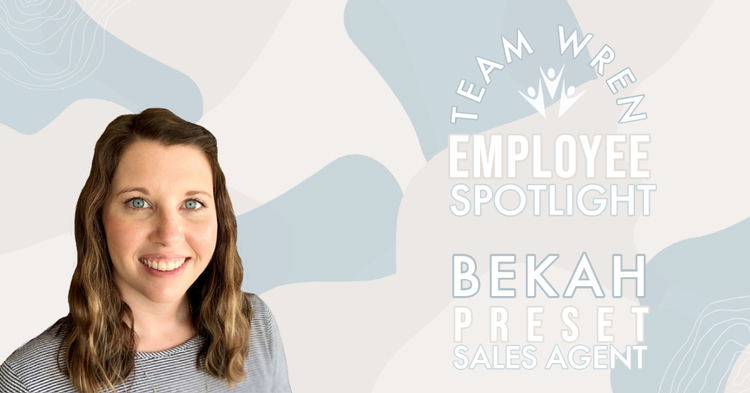 Have you ever wondered what Team Wren is ACTUALLY like? Maybe you've tried to put a face with the name, or perhaps a personality to the voice you've heard on the phone? Team Wren Spotlights allow our clients to do just that, all while getting to know a little more about us! Bekah Preset is a Sales Agent on our Personal Lines Team, and you have probably worked with her if you've called in looking for anything from home & auto policies to umbrella & RV coverage! We asked Bekah a few questions so you can get to know her better.
1. How long have you been at Wren Insurance Agency? - 7 years!
2. Where did you grow up? – Right here in Brevard County!
3. iPhone or Android? Why? – I'm thinking about making the switch to Android. My iPhone doesn't load as quickly as my husband's Android and the battery life is awful.

4. Do you have any pets? - Two pups!

5. What do you like about insurance? – I enjoy helping clients understand what they are purchasing
6. What do you like to do outside of work? – Spending quality time with family

7. What is your favorite color? – Purple.
8. What is your favorite local restaurant? - Peace in the Garden Café