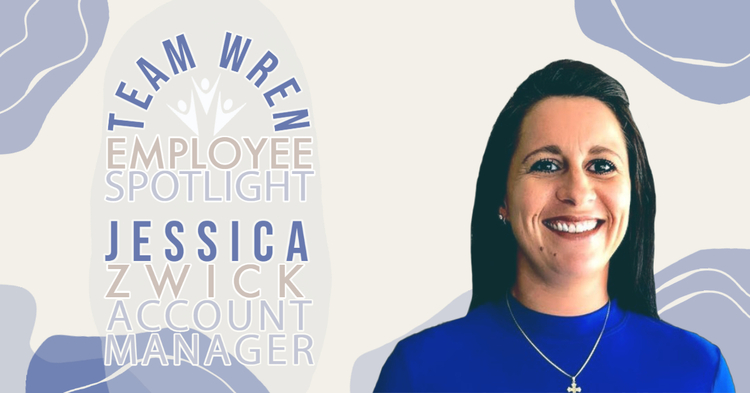 Have you ever wondered what Team Wren is ACTUALLY like? Maybe you've tried to put a face with the name, or perhaps a personality to the voice you've heard on the phone? Well, Team Wren Spotlights allow our clients to get to know us a little bit better! Jessica Zwick is one of our Account Managers in Personal Lines, and she has probably worked with you if you've called in about your home or auto insurance! We asked Jessica a few questions so you can get to know her better:
1. How long have you been at Wren Insurance Agency? - 3 years!
2. Where did you grow up? – Upstate NY
3. iPhone or Android? Why? – Android - I won't take a bite of the apple! LOL
4. Do you have any pets? - A dog, 2 turtles, and fishies!
5. What do you like about insurance? – I love being able to educate my clients about what is going on in the current market and ways they can personally keep their assets protected. We are all so unique, so to be able to customize for each client is probably the thing I like the most! And I LOVE, LOVE, LOVE when I have a happy client 😊
6. What do you like to do outside of work? – Craft, Gardening, Serve at Church and be outside in the beautiful Florida Sunshine.
7. What is your favorite color? – Hunter Green & Royal Purple!