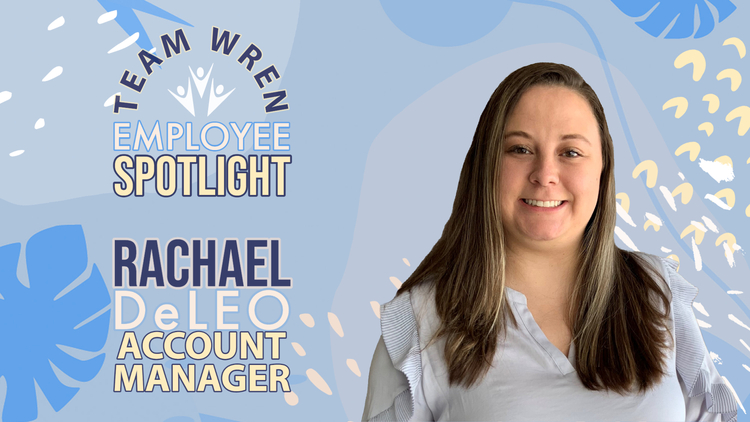 Have you ever wondered what Team Wren is ACTUALLY like? Maybe you've tried to put a face with the name, or perhaps a personality to the voice you are so used to hearing over the phone? Well, Team Wren Spotlights allow our clients to get to know us a little bit better! Rachael DeLeo is one of our Account Managers in Personal Lines, and you may have worked with her recently if you've called in about your home or auto insurance! We asked Rachael a few questions so you can get to know her better:
1. How long have you been at Wren Insurance Agency? - I started in January of 2022
2. Where did you grow up? – I grew up in the great state of Florida, in Melbourne!
3. iPhone or Android? Why? – iPhone- it's easier with my family connections
4. Do you have any pets? - 1 dog that we rescued! His name is Blu and he is 6 years old.
5. What do you like about insurance? – I love the insurance world, helping and supporting the needs of our clients!
6. What do you like to do outside of work? – My fiancé and I are movie fanatics, so we watch a movie a day to spend time with each other. We also love to spend time with family 😊
7. What is your favorite color? – Purple!