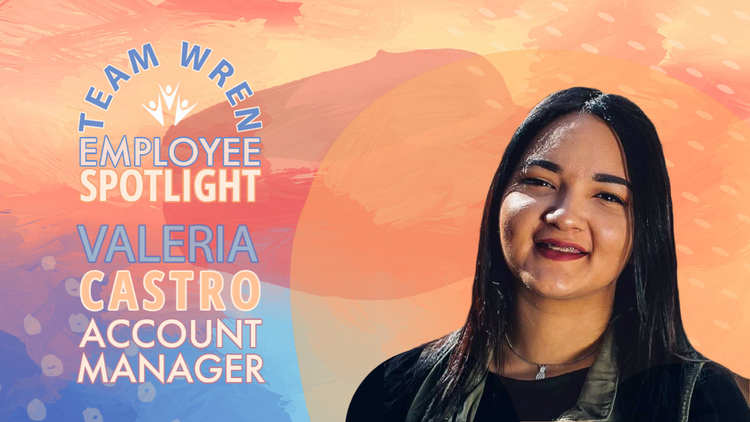 Have you ever wondered what Team Wren is ACTUALLY like? Maybe you've tried to put a face with the name, or perhaps a personality to the voice you are so used to hearing over the phone? Well, Team Wren Spotlights allow our clients to get to know us a little bit better! Valeria Castro is one of our Account Managers in Personal Lines, and if you've called about your home or auto policy recently, you may have worked with her! We asked Valeria a few questions to help you get to know her a little better:
1. How long have you been at Wren Insurance Agency? - 1 year & 3 months
2. Where did you grow up? - Puerto Rico until I was 14, then Florida!
3. iPhone or Android? Why? - iPhone, for simplicity
4. Do you have any pets? - 1 dog – a bully (bulldog and pit bull)
5. What do you like about insurance? - Being able to help our clients in desperate times!
6. What do you like to do outside of work? - Sleep, watch movies, go to church
7. What is your favorite color? - Light Pink & Emerald Green