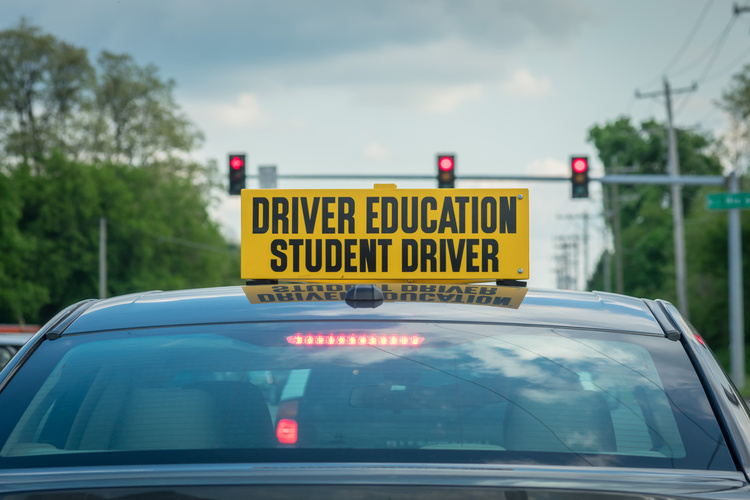 According to the Insurance Institute for Highway Safety, teenagers are four times more likely to get into an auto accident than older drivers. Simply put, experience on the road makes a difference. Teenagers lack experience and are often overconfident when driving. However, students enrolled in a driver's education course can gain the experience and respect for the road that can make them safer drivers. We came up with six benefits and advantages for your teen to been involved in driver's education.
Advantages of driver's education for teen drivers:
Provides teens with better understanding of traffic rules and laws. Teens will learn the basic rules of the road from both class time teaching and actual road driving experience. In a driver's education course situation, your teen will be required to demonstrate their knowledge and driving skill prior to taking the driving test.
Some states require it. Some states now require new and/or teen drivers to take part in a driver's education course before a driving permit or license can be issued.
Your teen will have more confidence. Having more time behind the wheel combined with classroom training makes teens more confident about their abilities as a driver. Driver's education also helps teens understand safety guidelines as well as defensive driving.
Save money with lower premiums. Teen drivers with documented drivers training certificates do have lower premiums.
Safety tips from experienced drivers. Having a trained professional educate teens on driver safety is invaluable. Trainers are kept up to date on the newest regulations and driver's safety tips.
Experience. The more time behind the wheel the more experienced the teen will be.
Driver's education courses continue to be the best way for new drivers to ease into the responsibility of becoming a motorist. Teens who complete these courses are making Florida roads a safer place for all of us. Be sure to contact us if you have questions about adding a teen driver to your policy!