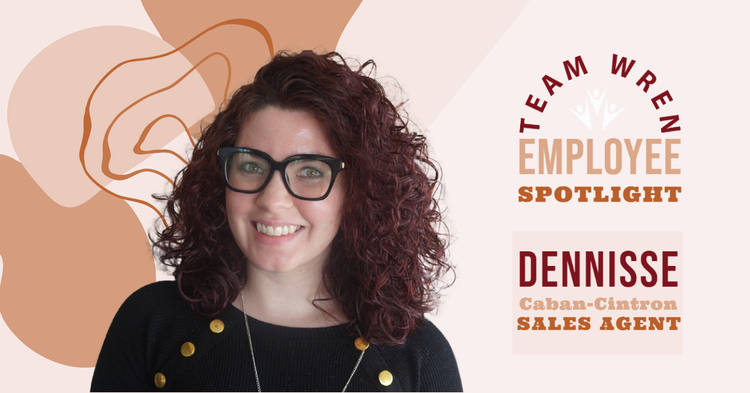 Have you ever wondered what Team Wren is ACTUALLY like? Maybe you've tried to put a face with the name, or perhaps a personality to the voice you are so used to hearing over the phone? Well, Team Wren Spotlights allow our clients to get to know us a little bit better! Dennisse Caban-Cintron is one of our Sales Associates in Personal Lines, and if you've called in looking for a new home or auto quote recently, you've more than likely already spoken with her! We asked Dennisse a few questions to help you get to know her a little better:
1. How long have you been at Wren Insurance Agency? – I just had my 1-year Wren-iversary early in March!
2. Where did you grow up? – I was born in Puerto Rico but was raised in Tampa for most of my life.
3. iPhone or Android? Why? – After having both types of phones in the past, I would say I prefer the iPhone just for how easy it is to use and compatibility with everything else I have.
4. Do you have any pets? – Yes, two cats named Athena and Sequoia!
5. What do you like about insurance? – Insurance feels like an equation or puzzle that is specific to every client, and I love being able to find out the best way to make it come to life and fit the needs of every new person we come across.
6. What do you like to do outside of work? – I love hiking, traveling to National Parks, reading, binging TV shows, and I've recently been trying to learn to crochet!
7. What is your favorite color? – It has to be a tie between mint green and purple!