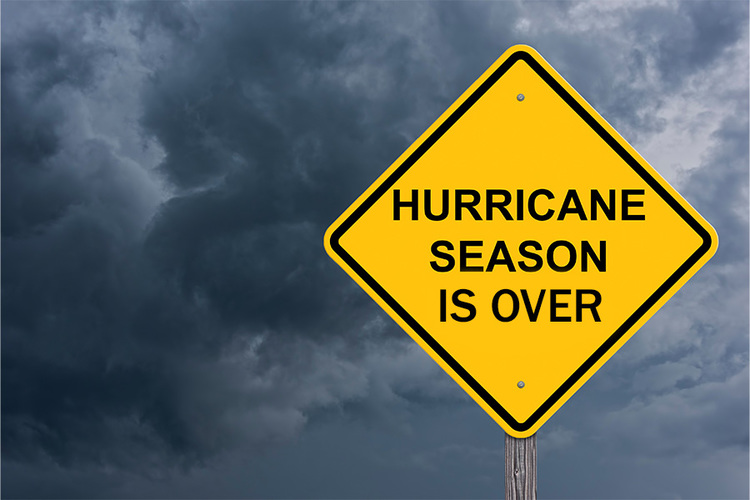 With its impressive shorelines, lush landscapes, and beautiful cities, the state of Florida has so much to offer its residents and visitors alike. However, not even the Sunshine State is safe from the perils of hurricane season. The National Weather Service defines a hurricane as a "tropical cyclone with maximum sustained winds of 74 MPH or higher". Beginning on June 1st and lasting until November 30th, hurricane season threatens the east coast of North America as well as the Caribbean and the Gulf of Mexico.
As these storms form and progress through the ocean, their paths are tracked and analyzed by meteorologists. Storms are given a name and rated on a scale of 1 to 5, with 5 being the most catastrophic. The scale used is the Saffir-Simpson Hurricane Wind Scale, which rates hurricanes based on their maximum sustained wind speed. Rainfall flooding, storm surges, and tornadoes are not considered in the scale. Hurricanes are named using one of six rotating lists of names, which is updated by the World Meteorological Organization. This year, the WMO decided to discontinue the use of Greek alphabet names, explaining that Greek names would often create distractions in communication and cause confusion especially when translating the information across various languages.
While Category 1 and 2 hurricanes are dangerous, they are not considered to be "major" hurricanes. Ranging in wind speed from 74 MPH- 110 MPH, those affected by the storm can experience roof and siding damage, as well as damage to electricity poles which could result in power outages. Categories 3-5 are considered "major" storms that are extremely dangerous and bring extensive damage to all structures. Category 3 hurricanes see wind speeds of 111 MPH- 129 MPH, while Category 4 hurricanes see wind speeds of 130 MPH- 156 MPH. Most catastrophic of all is the Category 5 hurricane, which sees wind speeds beginning at 157 MPH to anything higher.
The 2021 hurricane season brought a total of 21 named storms, which is the third most for any Atlantic hurricane season. The year 2020 holds the record with 30 named storms, and 2005 is in second place with a record of 28 named storms. This year, Florida was affected most by Hurricane Elsa which made landfall in Taylor City, FL on July 7th. The storm was first discovered on June 30th as a Tropical Depression and would go on to be the first hurricane of the 2021 Atlantic season. Elsa weakened to a Tropical Storm before moving across the Gulf Coast of Florida. Winds from the storm caused significant damage to trees and buildings, and even formed a tornado in Jacksonville. Tropical storms Fred and Mindy also greeted the state in the late summer, resulting in some flooding to the areas where it made landfall.
While the Space Coast steered clear of any direct impacts in 2021, we want to remind you to always be prepared. And it's never to early to start thinking about 2022! Contact us with any insurance questions you have so you can begin preparing for next season.