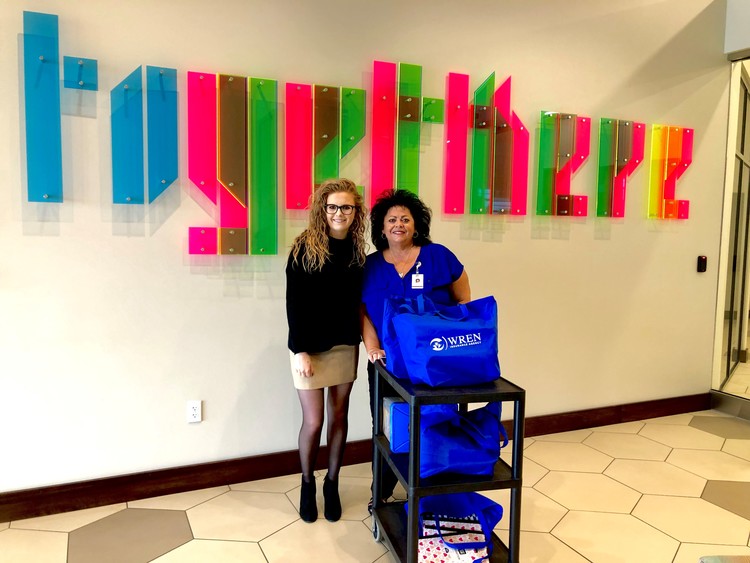 Team Wren would like to take some time out of each month to highlight special organizations that are doing good in our community. We believe that genuinely caring for those around us is of upmost importance, in and out of the office, and we want to celebrate others who value the same. This month, we had the opportunity to donate to Children's Advocacy Center of Brevard. Please keep reading to learn more about who they are, what they do, and how you can help.
Children's Advocacy Center (CAC) of Brevard is a non-profit organization devoted to improving our community's awareness of, and response to, child abuse and neglect. They were founded in 1996 and remain longstanding members of the National Children's Alliance. Their mission is to serve Brevard county by focusing on child victims, advocating for them, reducing their trauma, providing therapy to both the victims and their families, ensuring offenders' are held accountable, and calling attention to these important issues. The overall creation of CAC Brevard was founded upon the belief that the process of child abuse and neglect investigations is often more traumatic for the child than not. The victims are often required to go from agency to agency, as well as visiting multiple law enforcement offices, child protection systems, physical exams, and detailed interviews, all the while reliving the trauma and adding stress to the family. Due to these unfortunate circumstances, CAC Brevard aims to provide a "one-stop-shop" for victims of child abuse or neglect and their families. Their purpose is to bring all agency professionals involved in the child abuse investigations together from the moment a case arrives at their doorstep. This approach allows the organization to truly put the children first and ensure that they feel comfortable and protected.
CAC Brevard holds six main professional agents in order to facilitate the best care to child abuse and neglect victims:
Florida Department of Children & Families
Municipal Law Enforcement
The Brevard County Sheriff's Office
The Office of the State Attorney
Mental Health Professionals
Each of these agencies are responsible for different aspects of the abuse investigation process, and all are housed within CAC Brevard. This allows victims and their families to be cared for and feel safe in one location, allowing trust and relationships to build in a more genuine manner.
CAC Brevard is home to three main programs as well:
Child Protection Team of Brevard

This program aims to provide medically led assessment services to victims when instructed to do so by the Department of Children and Families, or Law Enforcement. These services can involve forensic medical examinations on-site as well as at local hospitals, forensic interviews of children, multidisciplinary assessment activities, psychosocial assessments, psychological evaluations, expert court testimony, 24/7 consultation and emergency services, and training to community professionals on abuse and neglect indicators.
Clinical Intervention Program

This program provides victims and their families with on-site crisis intervention as well as short-term counseling. This can involve crisis counseling, trauma counseling, personal advocacy services, transition assistance to longer-term therapy, as well as routine follow ups with the victim and families.
Case Tracking Program

This program ensures that no case is lost or misunderstood when being investigated. Every case that is considered severe is tracked to a deep extent, and follow-ups are done routinely. This team ensures that no child is lacking services that they require, nor will they be placed into a position of re-victimization.
They are always in need of donation so if you would like to donate or learn more about CAC Brevard, please go check out their donation wish-list on their website at: https://www.cacbrevard.org/get...
Please do not hesitate to bring donations into our office and Team Wren would be more than happy to deliver them for you ?
A special thanks to the entire staff at Children's Advocacy Center of Brevard for everything that they do for our community, as well as allowing Wren to contribute to their cause -- it really does take a team.