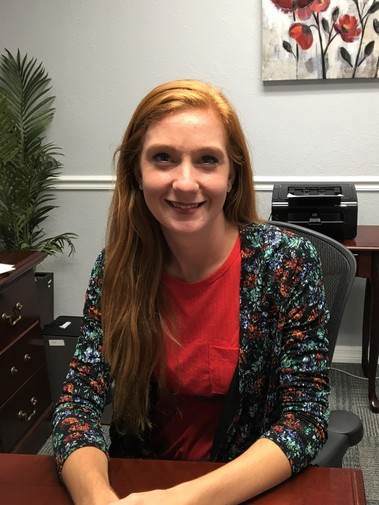 The following is an interview with Brandi Moore, one of our Personal Account Managers and the newest member of our team!!
How long have you been at Wren Insurance Agency?

2 ½ months
Where did you grow up?

My childhood was in Ocala, and I moved here when I was 7. Country girl at heart, but I love the beach!

iPhone or Android? Why?

iPhone, it is user friendly and the apps and camera are way better.
Do you have any pets?

5 year old American bulldog/pitbull mix named Lucy. We adopted her a little over a year ago.

What do you like about insurance?

Helping people better understand how to protect themselves.

What do you like to do outside of work?

Work! - I sell LuLaRoe. Disney is our favorite family thing to do, and the beach.